MYPLANT
WITH MORE SPECTRAL OFFERINGS
With the MyPlant Plant Cabinet you will learn the basics of plant biology and care, the plant life cycle, closed ecosystems, life science principles, sustainability and more! MyPlant Plant Cabinet nourishes the plant by touching the nutrient solution to the plant roots with the NFT (Nutrient Film Technique) system, one of the hydroponic soilless farming methods. MyPlant Plant Cabinet automatically provides the optimum conditions needed for plant growing in its own ecosystem, without using pesticides and pesticides, ensuring the growth of the plant.

Connect Easily
Plug MyPlant into a standard wall outlet and then start to use it. IoT provides system management with remote access.

Install anywhere
MyPlant is portable, which makes it easy to set up. It allows you to produce wherever you want.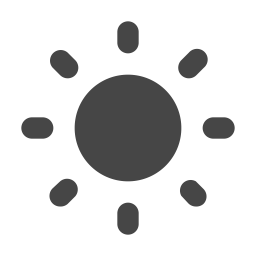 Grow Year-Round
Custom LED Grow Lights and a controlled environment with Mygos Automation create the optimal plant ecosystem. Thus, it creates the optimum plant growing ecosystem. The system works independently of the season and allows production all year round.

Removable trays
All of the trays on the shelves in the MyPlant Plant Cabinet are removable. Removable trays are very easy to disinfect and bacteria formation is easily prevented before and after plant production. Products with high nutritional value are grown and no pesticides are used in the production process.

Requires low maintenance
MyPlant Plant Cabinet does not need maintenance management. The system works in an optimized way.
MyPlant makes it easy to grow produce where you live.

Our smart indoor farms automate the hardest parts of growing to provide you and your family with pounds of fresh produce each week.
Vertical Farming for a Sustainable Green World

Our Mygos Smart Vertical Farming applications automate the most difficult parts of growing plants, allowing you to get kilos of fresh produce every week. It provides the opportunity to grow plants independent of the season. MyPlant Plant Cabinet produces plants with low energy consumption, minimum fertilizer use and water savings of up to 90%, leaving a minimum carbon footprint for a Sustainable Green World.
MyPlant
grow where you live, work and eat
Restaurants
Hotels
Corporate
Schools
Show your customers why your food tastes better.
Talk to your guests about your sustainability efforts.
Engage your employees around workplace wellness.
Educate your community about tech and healthy eating.
Grow what you love, harvest as much as you need!

With over 50 different plant varieties to choose from, you'll learn about new herbs and vegetables, try controlled environment farming and learn how innovation drives sustainability. MyPlant requires less than an hour of maintenance per week. The system is automatically monitored and controlled instantly.